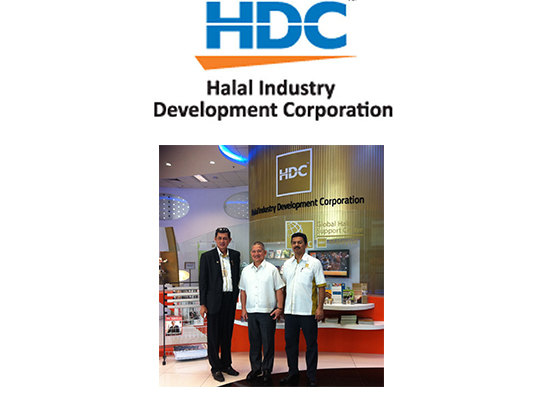 Halal Industry Development Corporation : Halal Directory Widget
Global Halal Support Centre (GHSC) is established by Halal Industry Development Corporation (HDC) to position Malaysia as a world leader and global reference centre in halal knowledge and halal related service, for both investor and consumer. GHSC functions as close as to be a focal point for companies, investors, researcher's professionals as well as Global Halal service providers in industry in order to get in touch with almost all halal-related information. This information compasses of halal principles, industry statistics, market trends, and certification compliances in addition to research advances and innovations.
As an attempt to provide ease to consumers when locating halal food premises or restaurants, HDC is proud to introduce its inaugural Halal Mobile Apps made available on most mobile performs. This is the World's First Government for many other applications to be made available on the Halal Apps. It is developed to provide users with accurate location of halal food premises using the Global Positioning System (GPS) technology and Google Maps. Users will have the experience to locate halal food premises and restaurants certified by JAKIM within 20km radius from the current location. Halal Apps is the top 5 finalist in NEF-Awani ICT Awards 2013 Best Mobile and New Media Content/Application category.
To make Malaysia as the global Halal reference centre with regards to Halal knowledge and information supported by world-class services to its stakeholder, GHSC introduce Halal Ingredient Database. These may need the companies to key in the category, source and status of their product ingredients. The first Halal Directory Widget in the world was officially introduced by the HDC in 31 August 2009 and has since received encouraging response from the public. The widget on HDC's website provides information on local and international Halal companies and products certified by the Department on Islamic Development Malaysia (JAKIM). By simply using the widget code provided by the HDC, it is simple and valid to obtain product information, premises and abattoir that had been certified Halal by Jakim.